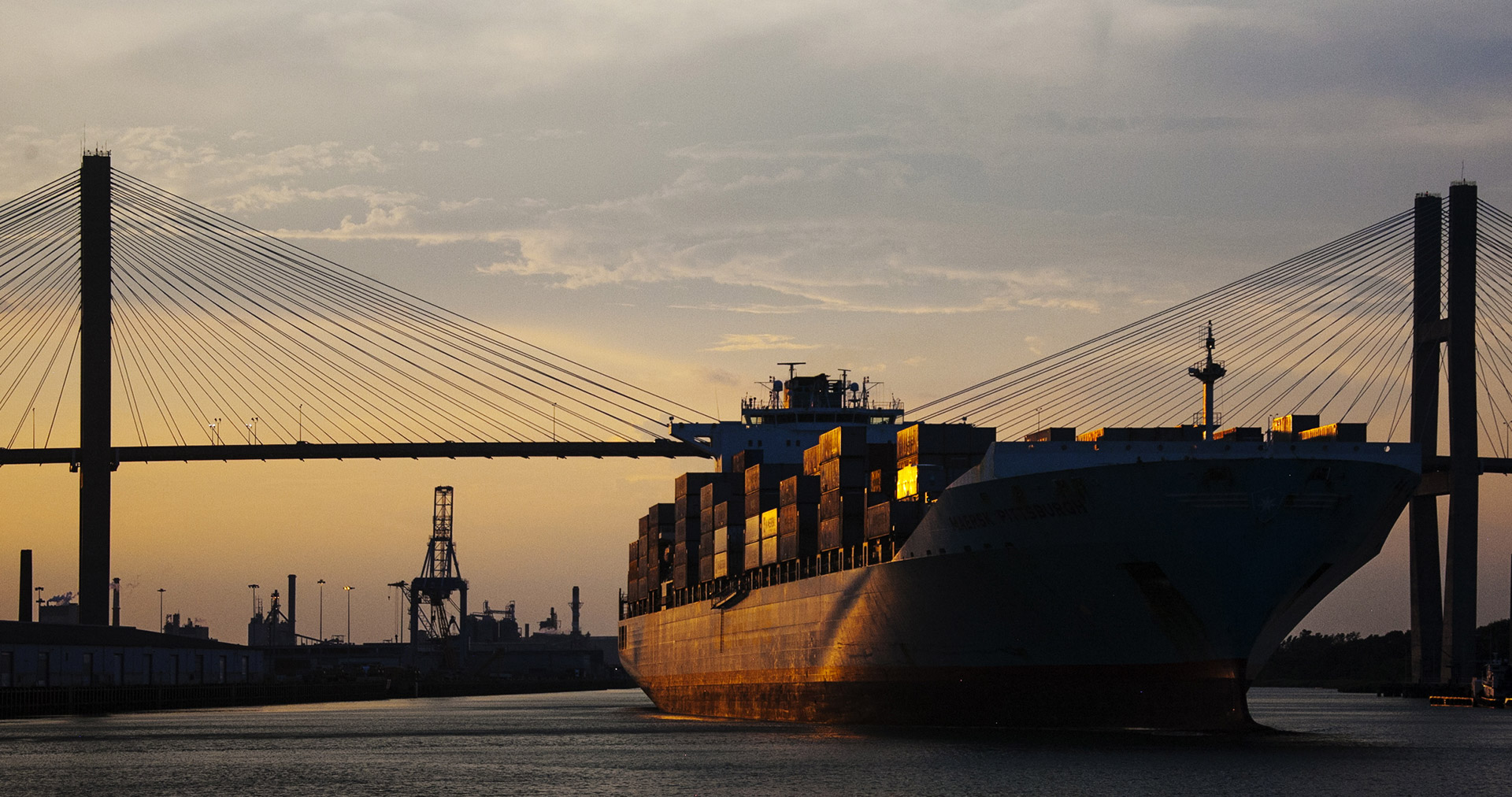 Articles & Accolades
Georgia Ports Authority breaks container volume record
Additional shipping services and strong economy build momentum for Savannah
By Kellie Lynch
May 2017 was an all-time record month for container volume for The Georgia Ports Authority, which handled 350,104 twenty-foot equivalent units (TEUs), an 11.68 % increase compared to the same month a year ago, or 35,619 additional TEUs. The increase was spurred by larger vessels and additional container services calling Georgia's ports along with a positive economic forecast.
"It's evident shipping lines are deploying larger vessels and cargo exchanges through the Panama Canal to Georgia's ports," GPA Executive Director Griff Lynch told AJOT. "This is a strong indicator that an important market share shift to Georgia is possible through recently restructured shipping services."
Lynch said the recent calls of 13,000-plus TEU vessels - the COSCO Development and OOCL France - demonstrate the GPA's ability to efficiently serve larger vessels. The strengths of Garden City's terminal operation include an unmatched 1,200-acre complex, 26 ship-to-shore cranes, nine container berths and on-terminal service by two Class I rail providers.
World Distribution Services is excited about the growth occurring in Georgia, and is ready to handle this increase in volume, having just relocated to its larger warehousing and distribution center conveniently located in Savannah (Pooler). WDS provides warehousing and distribution, high-speed crossdocking, nationwide transportation, and heavy and out-of-gauge services for businesses moving cargo through Georgia's port. Learn more about our Savannah warehouse services.