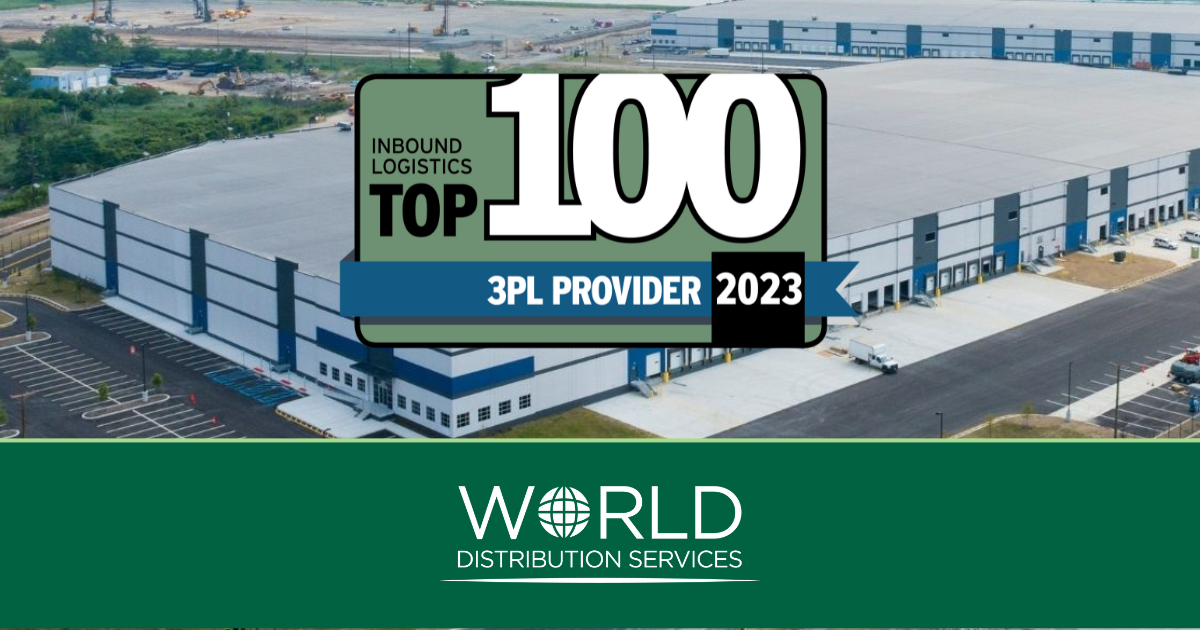 Articles & Accolades
WDS Named a Top 100 3PL by Inbound Logistics
We are thrilled to share that WDS has been recognized as one a Top 100 3PL Provider by Inbound Logistics, an accolade that highlights our dedication to meeting and exceeding our customers' ever-evolving outsourcing needs.
The selection process for Inbound Logistics' Top 100 3PL Provider's list is a rigorous one, as it involves distilling the best service providers from a constantly expanding pool. With the logistics industry witnessing the entry of numerous 3PLs and other service providers equipped with value-added logistics capabilities, being named in this top group is a testament to our commitment to innovation and excellence.
Each year, Inbound Logistics editors meticulously evaluate submissions, conduct personal interviews, and conduct thorough online research to identify the logistics solutions providers that can effectively tackle the burgeoning global supply chain and logistics challenges faced by the logistics community.
Out of a pool of over 300 companies, WDS was chosen as part of this year's class of Top 100 3PLs, based on our demonstrated diverse operational capabilities and wealth of experience in driving efficiency and operational excellence for today's demand-driven enterprises.
This recognition would not have been possible without the dedication of our exceptional team and the trust and support of our valued clients. It is their confidence in us that motivates us to push the boundaries of what we can achieve in the logistics industry.
As the 3PL arena continues to evolve, we are more committed than ever to delivering exceptional warehousing and distribution solutions, embracing innovation, and adapting to the dynamic needs of the shipping community.
We look forward to continuing our journey and providing outstanding logistics services that leading businesses can rely on.
—–
ABOUT INBOUND LOGISTICS
Inbound Logistics, the demand-driven logistics magazine, is the leading multi-channel content provider targeted toward business logistics and supply chain managers. Inbound Logistics' mission is to provide the information and solutions enabling companies of all sizes to become demand-driven enterprises by speeding and reducing inventory and supporting infrastructure, and better matching demand signals to supply. More information is available at www.inboundlogistics.com.