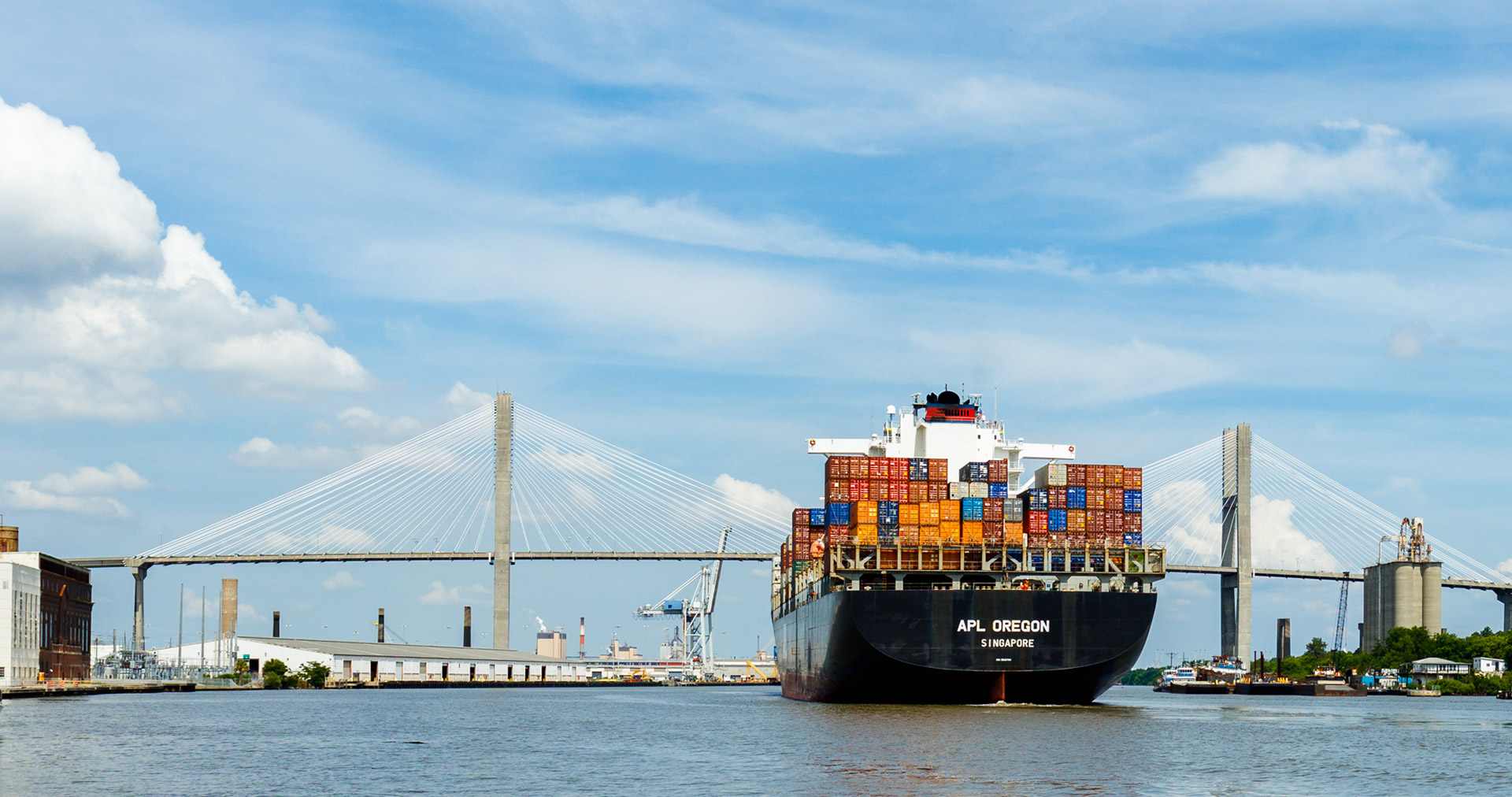 Articles & Accolades
Savannah exceeds NY-NJ for trans-Pac alliance services
Southeast ports continue to grow, attracting BCOs
By Kellie Lynch
For the first time ever, Savannah is beating the Port of New York and New Jersey (PONYNJ) for weekly trans-Pacific alliance services.  Despite the alliances shrinking from four to three, Savannah has gained weekly services – increasing its number from 18 to 22 since April 1.  Charleston also secured an additional, coveted last-out port of call designation, and Jacksonville was able to maintain their number of trans-Pacific services.  Signs continue to point to the Southeast's growing attraction to beneficial cargo owners.
"The customers have said through their actions that they see us as a major gateway port," Georgia Ports Authority executive director Griff Lynch told JOC.com. "We want to take advantage of our strengths, and that is both imports and exports. We want it all."
Bethann Rooney, PONYNJ port department assistant director told JOC, based on current information, "PONYNJ will see some modest consolidation of services and an increase in vessel capacity, but the current configuration is more than sufficient to handle our existing container volume and anticipated growth."
JOC suggests, however, that if New York – New Jersey sees even the smallest amount of consolidation, it will mean that Lynch's assertion about Savannah is correct: "Georgia has and will have more vessel calls on the East Coast and Gulf than any other port."
As the Southeast Ports continue to grow, World Distribution Services (WDS) is also expanding its services for BCOs needing warehousing and distribution space in the region.  WDS recently announced the relocation and expansion of its Savannah warehouse and distribution facility.  The newly built, Class-A, 150,000 square-foot facility is ahead of schedule, with an anticipated opening date set for June 1, 2017.  For more details, see our press release.
To learn more, check out the complete article available on JOC.com.