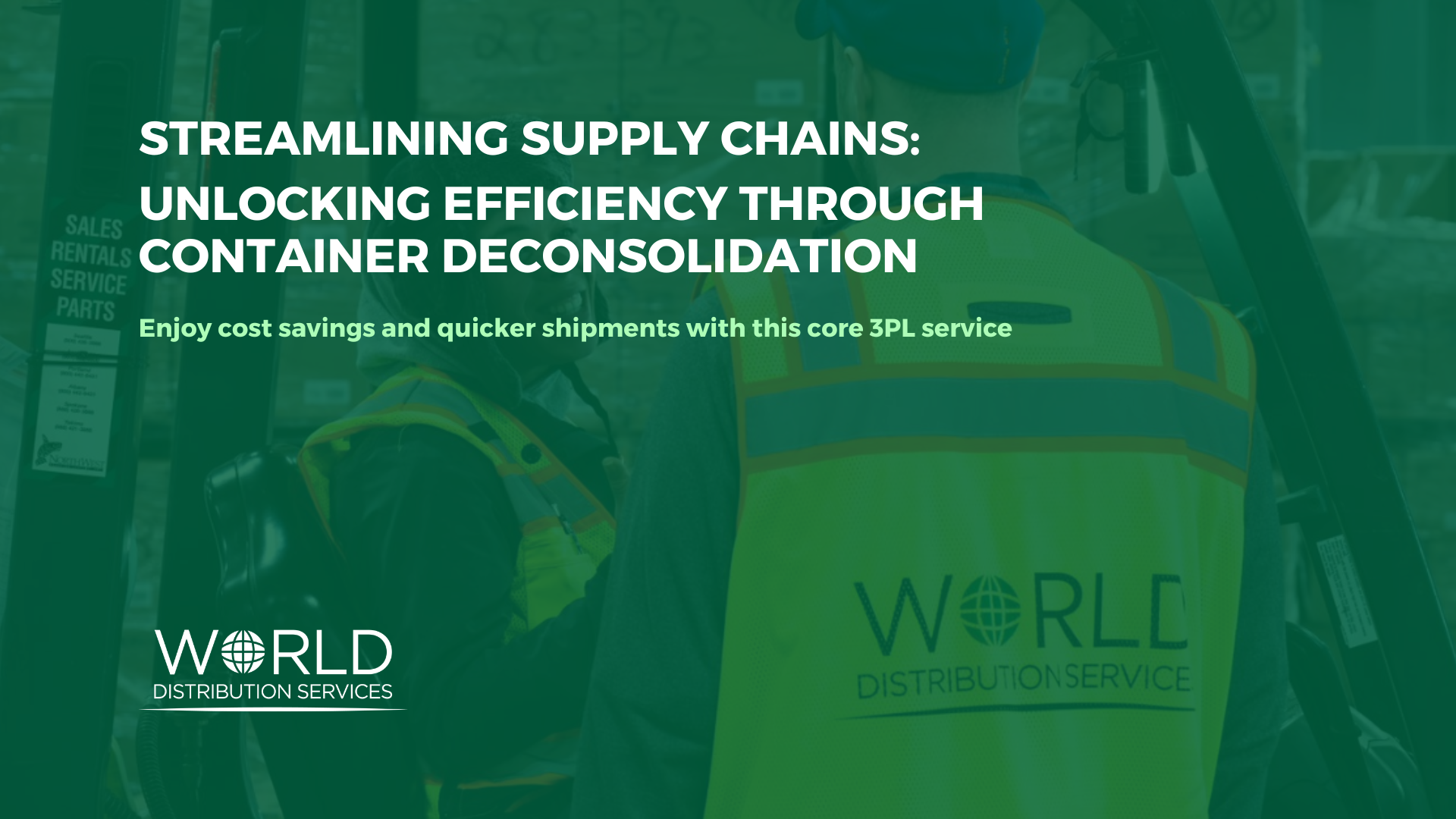 3PL
Streamlining Supply Chains: Unlocking Efficiency through Deconsolidation
In today's fast-paced and interconnected world, the smooth flow of goods is paramount to the success of businesses operating on a global, national, or regional scale. Third-Party Logistics (3PL) providers play a pivotal role in optimizing supply chains, and one crucial service offered is container deconsolidation. In this post, we will explore the concept of deconsolidation and shed light on how it can unlock supply chain efficiency and cost savings for businesses.
Understanding Deconsolidation:
To execute an effective deconsolidation strategy for inbound shipments, shippers need to coordinate the grouping of products or Stock Keeping Units (SKUs) from one or multiple suppliers into containers bound for a destination port. This grouping, or consolidation, aims to maximize use of the container's space and fulfill a given distribution strategy at the destination. Once the containers arrive at the port and are transported to a warehouse or transloading facility, deconsolidation takes place. This involves unpacking the container and sorting the cargo, which generally consists of multiple SKUs destined for separate distribution centers or retail shelves.
The goal of deconsolidation is to efficiently reallocate the inbound products for the next leg of their journey to the consumer, to best meet the client's final mile footprint and distribution needs. After unloading, sorting, and processing at the arrival warehouse, the goods are prepared for outbound transportation with other SKUs headed to the same distribution or fulfillment center. This maximizes the efficient use of logistics resources and minimizes transportation costs for a given route.
On the other hand, outbound consolidation is the reverse process of taking the deconsolidated SKUs and reloading them with other units bound for a designated distribution center or store. This can be done using over-the-road trailers, domestic intermodal containers, or localized box truck delivery. Consolidation and deconsolidation can also take place wholly via over the road transportation, with these moves seeing the transfer of goods from one or several inbound trailers to outbound ground transportation, such as full truckload (FTL), less-than-truckload (LTL), or final mile freight.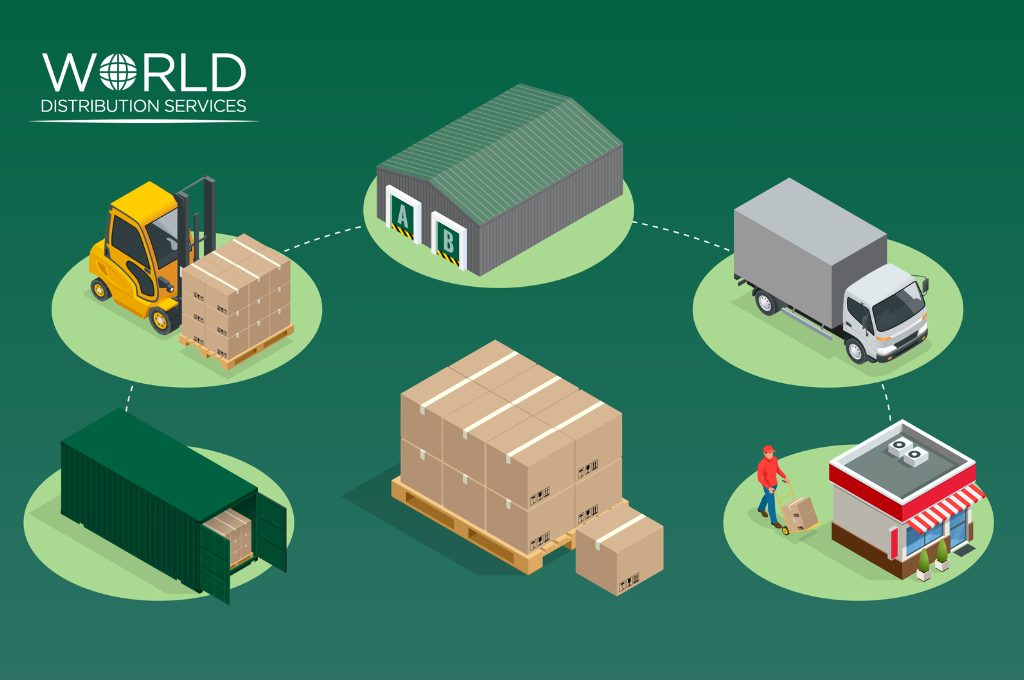 Benefits of Container Deconsolidation:
1. Increased Efficiency: By breaking down the consolidated cargo within a container, 3PL providers can create smaller, more manageable shipments. This enables faster processing, reduces transit time turnaround, and ensures quicker delivery to end customers. Businesses can leverage this streamlined process to optimize their supply chain based on geographic demand and enhance customer satisfaction by allocating products closer to the end consumer.
2. Cost Savings: Container deconsolidation allows for better space utilization and maximizes the capacity of transportation resources. With smaller, well-organized shipments, businesses can avoid the expense of transporting partially filled containers. This optimization leads to significant cost savings by eliminating unnecessary transportation and storage costs.
3. Flexibility and Scalability: Container deconsolidation provides businesses with greater flexibility in managing their inventory and distribution. By separating and sorting goods based on destination or SKU, companies can respond more effectively to fluctuating demand and market dynamics. Additionally, the scalable nature of deconsolidation allows businesses to accommodate seasonal or promotional variations efficiently across their entire fulfillment network.
4. Customization and Value-Added Services: Container deconsolidation opens up opportunities for value-added services such as product labeling, kitting, assembly, or quality control inspections. 3PL providers can tailor their offerings to meet specific customer requirements, ensuring the highest quality standards and personalized service.
5. Improved Visibility and Tracking: Deconsolidation enables better visibility and tracking throughout the supply chain. By breaking bulk, each individual shipment can be assigned a unique tracking number, allowing businesses and their customers to monitor the movement and progress of goods in real-time. This enhanced visibility provides peace of mind and enables proactive management of any potential disruptions.
Unlock Your Supply Chain Potential:
Container deconsolidation is a strategic solution that empowers businesses to streamline their supply chains, enhance efficiency, and reduce costs. By partnering with a trusted 3PL provider, companies can unlock the full potential of container deconsolidation and gain a competitive edge in today's dynamic marketplace, by ensuring agility and speed to market. Embrace this innovative approach to optimize your operations, deliver superior customer experiences, and drive growth in your business.
Learn more about our full suite of 3PL services and get in touch with a WDS logistics expert here.