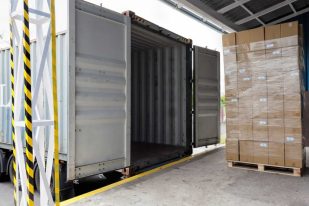 Press Releases
World Distribution Services Offers New Import USDA Container Cleaning Service in Cleveland
World Distribution Services Offers New Import USDA Container Cleaning Service in Cleveland
CLEVELAND, OH (July 11th, 2018) – Invasive species cost the United States over $120 billion in damages each year, according to the US Fish and Wildlife Service.  The US Customs and Border Patrol (CBP) often serves as the country's first line of defense against these damaging invaders, which hitchhike in and on import cargo containers.  When containers carrying pests are detected at port, they need to be stripped and cleaned to prevent harmful weeds and bugs from getting into the country – and that is where World Distribution Services (WDS) comes in.  After working closely with the CBP and USDA, WDS is now offering a comprehensive container cleaning service in the Cleveland market.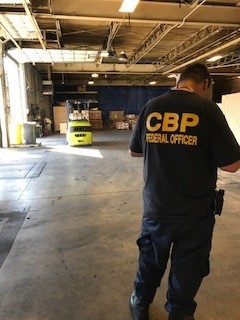 "Before we were offering this service in Cleveland, there was a 2-3 week waiting period for cleaning, which runs the costs of import clients up enormously," said Jason Zaptocky, Operations Manager of the WDS Cleveland Warehouse.
When a container is held for exam, the importer or cargo owner can expect to pay hefty demurrage fees in addition to the cleaning expenses.  The fees begin to multiply very quickly longer a container is held.
"Although CBP ultimately creates the schedule and has to be on site, we have been able to cut waiting times down to less than 1 week," said Zaptocky.  "We have a very good relationship with CBP and they support us in this endeavor."
Containers arriving at port are typically selected for cleaning by region of the world that the import originated from and the time of year, which corresponds to the lifecycles of certain noxious weeds.
In the event a container is held by Customs, all clients have to do is contact WDS to schedule a cleaning. WDS offers vacuum cleanings for weeds, seed pods and foreign soil contaminants.
Containers are delivered to the WDS Cleveland Warehouse where they are unloaded and cleaned, one piece at a time, under the supervision of a CBP Agricultural Specialist.  Each piece is pulled, cleaned, and set aside until the container is empty. Then, the container itself is cleaned and reloaded for delivery to the end customer.
In addition to cleaning, WDS also offers drayage, transportation, and warehousing services.
About World Distribution Services – WDS
Specializing in warehousing and logistics, World Distribution Services (WDS) is a leading provider of creative domestic and global supply chain solutions.
In addition to the WDS corporate headquarters, located at 1340 Depot Street, Cleveland, Ohio 44116, WDS offers 14 strategic warehousing locations across the United States including most major East Coast, Gulf and West Coast port locations.
WDS is now hiring across multiple locations.  For career opportunities click here for more information.
WDS is a division of The World Group, leveraging over 55 years of collective experience in providing cargo transportation services across the globe.
Media Contact Information:
Kellie Lynch
Email: marketing@worldshipping.com
If you are looking for container cleaning services in Cleveland, please contact us today or give us a call at 800-616-6840.