We Offer an Array of Cross Docking Logistics Across Many Locations
Cross docking maximizes our customers' supply chain efficiency by speeding the flow of goods to their respective markets. Developments in information systems and software solutions allow for real-time shipment status and up-to-the-minute shipping activity records as part of our cross docking solutions.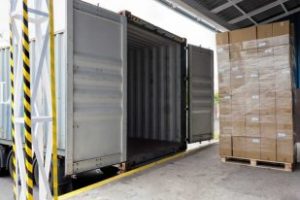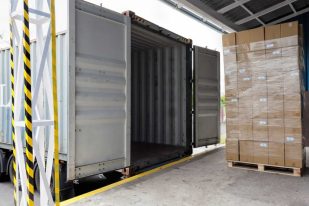 In partnership with this continually advancing technology, World Distribution Services' cross docking experts focus on the following aspects of our customer service:
Accountability – We follow SOPs to ensure shipment accuracy and timeliness
Verification – We provide meticulous record-keeping of shipping activity
Information – We offer real-time shipment status to keep everyone informed
With World Distribution Services cross docking solutions, our customers can enjoy clear benefits such as the following:
Lower inventory costs
Reduced delivery lead times
Improved customer service
Unlike some cross docking companies you might find, we have locations that offer our supply chain services across the country, providing maximum convenience and efficiency. These locations are within the following cities:
The employees of each facility would be happy to assist you with our cross dock solutions, no matter where in the country you or your company are located. Be sure to reach out to us for details.
The Cross Docking Advantages You'll Find at World Distribution Services
When you're looking for a cross dock warehouse near you, you should choose the services of a company that has many years of experience in supply chain and logistics, like World Distribution Services.
Some of our advantages include:
A Widespread Network – Given our many locations throughout the United States, our connections span coast to coast. This can prove to be convenient when customers need to transport items across the country or are in need of customized services.
Modern Technology Systems – We know that our customers want their cross docking efforts to be efficient and effective. Therefore, we've initiated modern technology to complete tasks such as data entry and inventory control.
A Knowledgeable, Dedicated Staff – We're proud of our employees, who have a range of positions and daily tasks. Each one of them contributes to our regular successes, and are the bread and butter of our company. Specifically, our cross docking experts will work with you to determine the most effective methods for transporting and shipping.
Interested in Learning More About Our Cross Docking Services? Reach Out to Us Today!
As professionals who specialize in cross docking logistics, we'll work with you every step of the way to make sure your materials are being transported proficiently.
From holding ourselves accountable with shipping methods and times to keeping you updated about shipping statuses and activity, we believe that the cross docking process can be a collaborative one between us and each of our customers.
If you'd like to receive more information about our specific cross docking advantages, simply contact our team today by contacting us.  Our team will get in touch with you shortly!