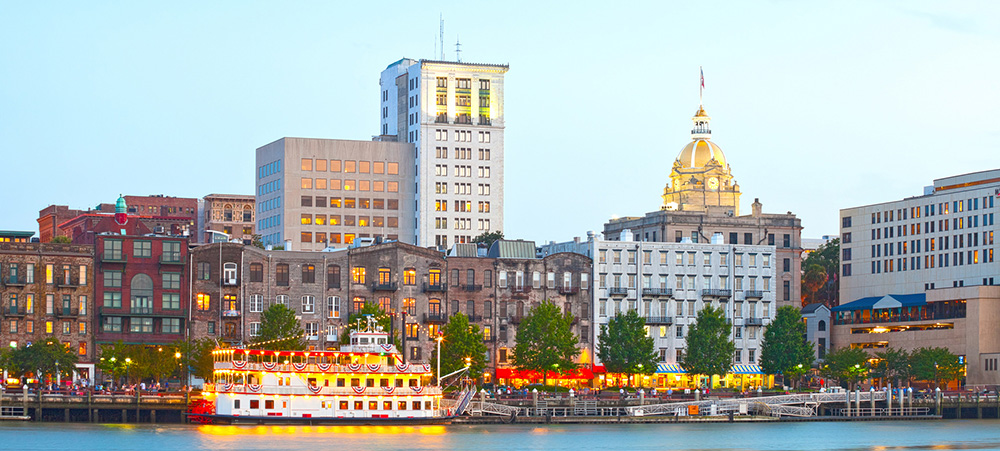 High Speed Crossdocking
7 Advantages of Utilizing Our Cross-Dock Warehouse in Savannah, Georgia
At World Distribution Services, we strive to provide worthwhile creative logistics solutions for customers throughout the country. We have 12 locations strategically placed to serve to the needs of various regions, with our Savannah locations serving the southeastern United States.
In addition to our expansive 250,000 square foot facility, we're expanding in Savannah and adding a second, brand new 280,000 square foot facility which will be coming online in October 2020.
While our Savannah locations facilitate a number of key transportation services for the area, including warehousing, order fulfillment, and customized pick, pack and ship, one specialty we'd like to highlight is our cross-docking services. If you're in need of cross-dock logistics in Savannah, Georgia, read on to discover all WDS can do for you!
What to Expect from Our Savannah Cross-Dock Facility
Cross-docking operations like that of our Savannah location can offer a wealth of benefits for companies looking to streamline their processes. Some of these advantages include:
Reducing Reliance Upon Warehousing – While we provide warehousing services for our Savannah customers, we know that warehousing isn't always ideal for various shipping needs. By using cross-docking, though, a company can reduce the time needed for their shipments and avoid long-term storage, saving money for other operational costs.
Increasing Shipping Speed – Another benefit of using our Savannah, GA cross-dock facility is being able to get your goods to the customer or to market much faster. This is particularly beneficial for products that are perishable or those that would be categorized as seasonal, as expediency is essential for each. With cross docking, you can take advantage of a just in time, or JIT, distribution strategy and create a seamless flow of products from your suppliers to your customers.
Lowering Cost of Labor – By removing long-term warehousing from your supply-chain management needs and instead utilizing a cross-docking service, you'll in turn reduce the cost connected to the unloading, storage, retrieval and reloading of a commodity and you'll be able to do away with costs for storage maintenance labor.
Improving Inventory Management – Utilizing a cross-dock warehouse like our Savannah location allows you to reduce the amount of handling your products experience, which in turn can help eliminate the risk of damage to your products. Additionally, overstocking can be reduced by using cross-docking because standing inventory will be less necessary, especially for inventory with less demand.
Increasing Available Space – The reduction of standing inventory means you'll have more room to devote to whatever area of your business is most in need, whether its adding additional sales space, training areas, managerial space, or engineering and development areas.
Receiving Real-time Status Updates – One way we stand out from other Savannah cross-dock facilities is by providing our clients with real-time shipment statuses and shipment activity records. This not only emphasizes our accountability, but increases your peace of mind.
Increasing Customer Satisfaction – With faster shipping available to customers through the use of cross-docking, and the lower prices and increased shipping safety that goes along with the process, you'll be able to provide your customers with a more satisfying experience helping to ensure that they'll come back to you again and again.
Contact WDS for Savannah, Georgia Cross-Dock Services
Incorporating cross-docking into your operations can bring with it a host of terrific advantages. If you'd like to learn more about all we can offer your business, be sure to contact our team today!