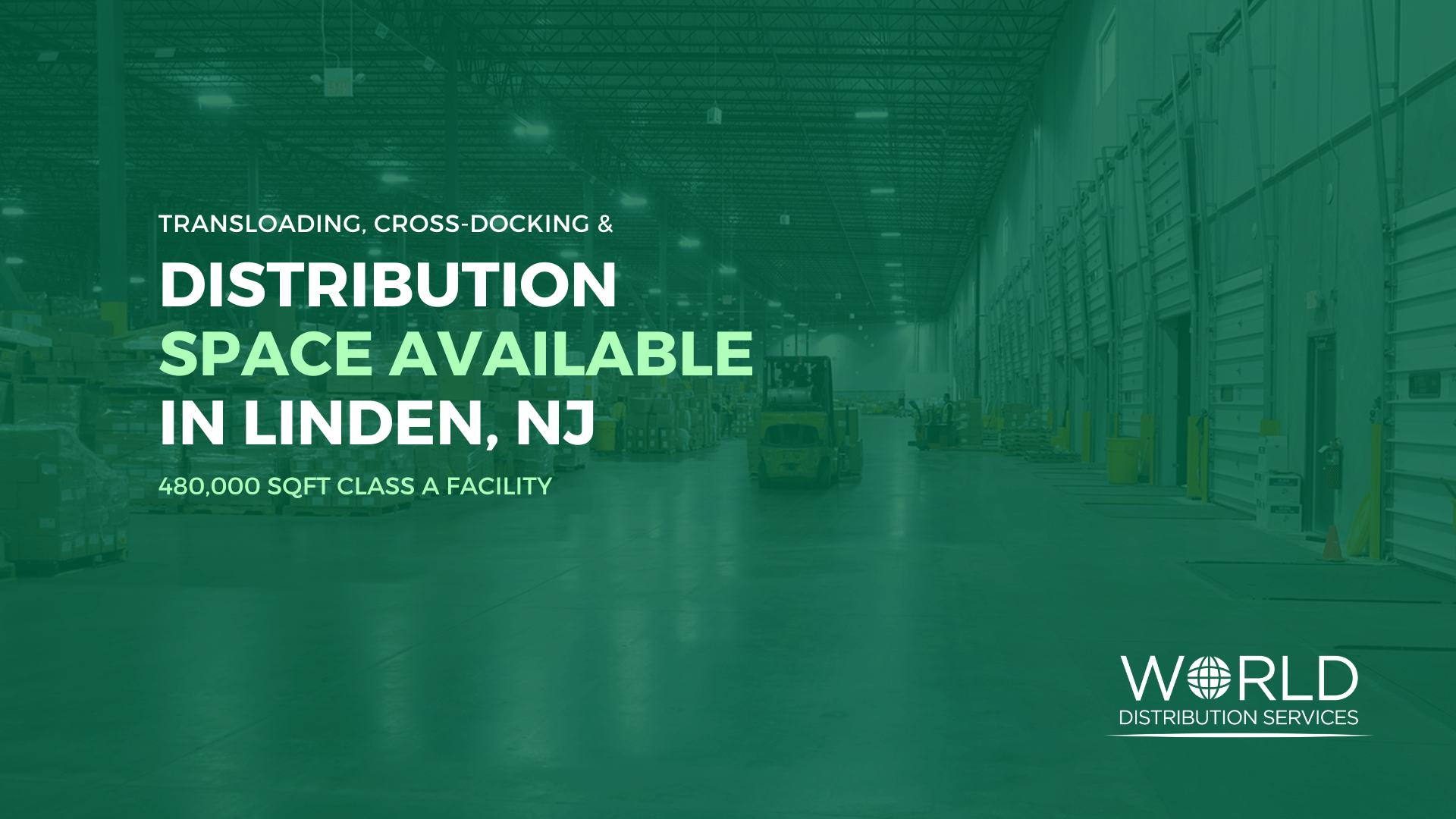 Press Releases
WDS Announces Capacity Availability at its Newark-Area Distribution Center
Capacity supports supply chain fluidity, relieves congestion at the busiest U.S. port
Cleveland, OH, March 7, 2023 – World Distribution Services (WDS), a leading provider of creative warehouse logistics solutions, announces capacity availability in the company's recently-built Linden warehouse and distribution center. WDS's Newark-area facility is located a few miles outside of the Port of NY/NJ and offers ample space, flexibility, and network support for cross-dock and transload services, responding to the need of customers moving cargo through one of the country's busiest ports.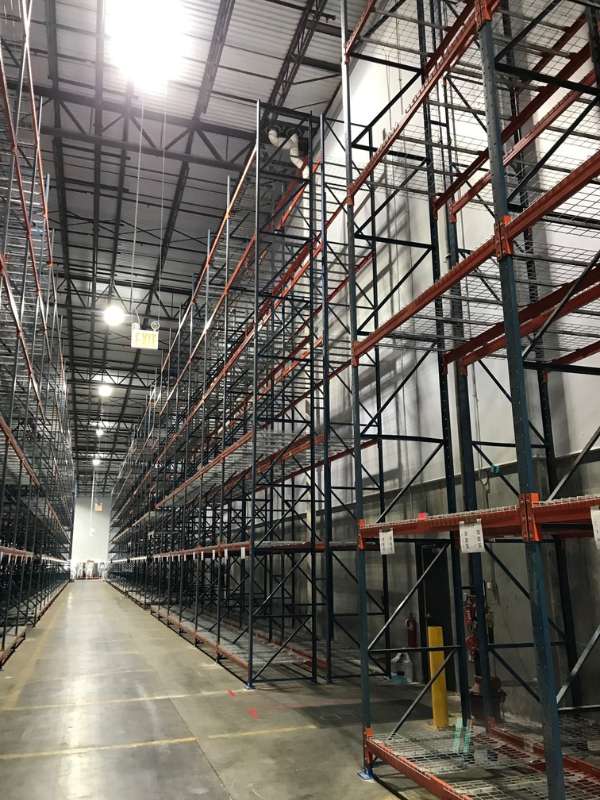 "As the market continues to fluctuate and demand for warehouse space is still high, we know there are shippers who are looking for a trusted partner for their warehousing and distribution needs. We can now offer capacity, an experienced team, and flexible, customizable solutions that allow customers to scale with the ebbs and flows of their business,"​​ said Dale Young, Vice President of Warehousing & Distribution for WDS.
The class A facility offers easy access to more than 100 million consumers within a single day's drive. The facility features a total of 480,000 square feet, 90 dock doors across two sides of the building for efficient cross-docking, over 300 parking spots for trailers, and a 40-foot clear height. WDS's full-time, experienced team of industry experts can provide a wide array of logistics and e-commerce needs. With a flexible warehouse management system (WMS) and state-of-the-art technology solutions, WDS can help make operations more efficient and provide visibility into logistics activities.
Racking was added to the newly constructed facility to improve space utilization and boost the storage capacity, both for un-stackable items and high SKU count inventories. Customers can leverage this capacity to help prevent backlogs, expedite inventory turnover, and avoid detention and demurrage charges at the port.
"Even as imports level off, our customers are prioritizing solutions that allow them to swiftly move cargo out of the port and into the hands of customers, which is where we can help. It is not just capacity and space that we are providing; our customizable approach means we can help customers find solutions to meet their unique needs and challenges," said Tim Tresch, Director of Operations for WDS Linden. "In addition, our team recently completed C-TPAT validation to demonstrate our commitment to import safety and ensure our customers are receiving the highest level of quality service."
WDS offers customers over 2.3 million square feet of space across 10 nationwide locations, including a brand-new facility in Tacoma, Washington. Its extensive network offers unmatched flexibility and scalability to its customers while providing quality service and a commitment to safety.
About World Distribution Services
World Distribution Services is a leading provider of creative warehouse logistics solutions. Their areas of expertise include cross-docking, transloading, e-commerce and retail fulfillment, and local and nationwide transportation services. With a network of strategically situated warehouses across the country, experienced employees, and full-service product capabilities, World Distribution Services is the source for complete warehouse logistics. To learn more, visit their website: www.worldds.net