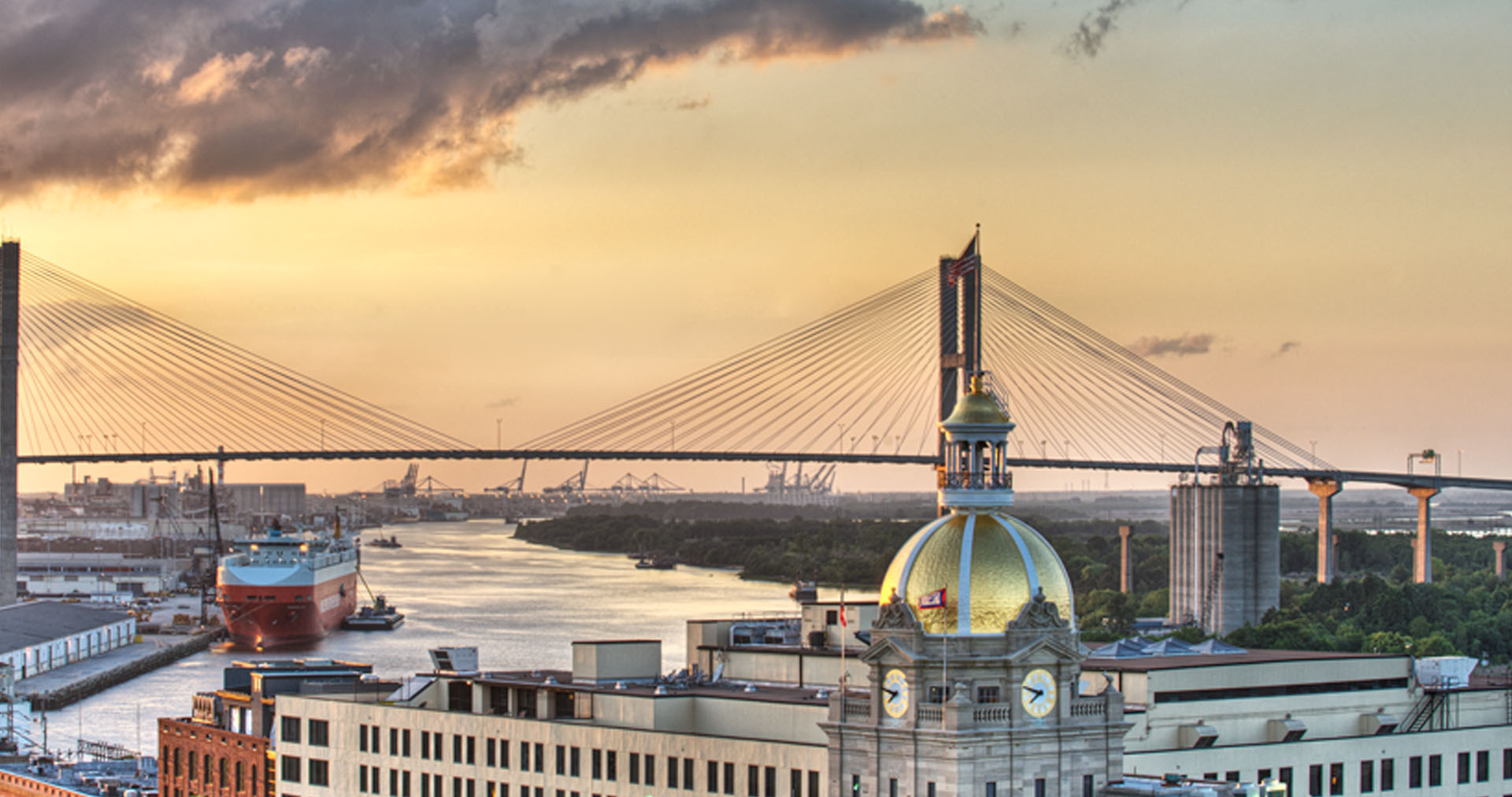 People
Meet Jason Strickland
Domestic Procurement Manager, World Distribution Services, WDS Norfolk, Virginia
In a recent interview, Jason Strickland, Domestic Procurement Manager for World Distribution Services (WDS), shared his passion for special projects and for "getting out from behind the desk" in order to make logistics projects more effective and efficient for his customers.
When did you begin working at WDS and how did you progress to where you are today?
"I started working at WDS as an Inside Sales Coordinator in September 2013. Now, I'm the Domestic Procurement Manager for the company's largest accounts domestically. In this capacity, my focus lies on building relationships with my vendors and customers while facilitating growth for the organization."
"I grew professionally through hard work, long hours and getting out from behind the desk in order to find great partners. We are only as good as the level of our vendors, and I wanted the highest caliber of partners. I'm proud to say that we are partnering with the best, and I look forward to supporting the growth of WDS to attract more world-class customers."
"My approach in regards to operations and logistics is to strategically calculate how to simplify our customers supply chain and how can we make the project more efficient and effective."
What attracted you to the WDS and The World Group of Companies?
"My academic background, specifically my MBA in Maritime, Port and Logistics Management, aligns perfectly with the level of logistics solutions provided by WDS. I grew up here in Norfolk and many of my friends and family members work in maritime or logistics. Also, I knew I wanted live near the water for the rest of my life. As my commitment and dedication to the community swelled, I found a position that allowed me to do exactly what I love."
What projects are you most proud of?
"Working on the Formula E Champion racing circuit was great. Formula E is the only fully electric racing series. From the beginning we had the opportunity to work closely with the race coordinators and local officials to showcase our ability to handle project logistics for the two races that took place in Miami, FL and Long Beach, CA."
"Another special project we had the privilege of being involved in was working with the Academia Sinica Institute of Astronomy & Astrophysics (ASIAA) and Smithsonian Astrophysical Observatory (SAO). It's exciting to work with such a high caliber of professionals and since I have always loved science when I got the call for this project, I jumped on it right away."
About the Project: Formula E
WDS had the honor of being selected to handle the logistics for the domestic leg of the Formula E Championship racing circuit in 2015. This race circuit is comprised of ten stops around the globe starting in Beijing, China and finishing in London, UK, with stops in the famed city of Monte Carlo as well as Miami and Los Angeles. This opportunity is as unique to WDS as Formula E racing is to the shipping industry, as Formula E is the only fully electric racing series. WDS was provided with the opportunity to work closely with the race coordinators and local officials to showcase our ability to handle project logistics for the two races in the US that took place in Miami, FL and Long Beach, CA. WDS was asked to coordinate all local transportation (port drayage), grounding of containers for safe unloading at the race location, material handling and after each race to assemble the materials for movement to the next location via domestic line haul (MIA to LAX) and export (LAX to Monte Carlo).
Learn More
About the Project: Greenland Telescope
In partnership with the Academia Sinica Institute of Astronomy & Astrophysics (ASIAA), the Smithsonian Astrophysical Observatory (SAO) has initiated the Greenland Telescope Project: A large-scale, cross-continent collaboration to erect a new radio telescope in Greenland, that will triangulate with the two other global radio telescopes located in Hawaii and Chile. By synchronizing the three telescopes, they will act as one larger telescope in the hopes of capturing an image of a black hole, proving Einstein's Theory of Relativity. Prior to the triangulation of the telescopes, the project required a complex, in-depth assembly, shipment and re-assembly that were integral to the project's overall completion. To execute these stages of the project, trusted partners with a reputation for efficiency and world-class service, were needed. The solution was to partner with World Distribution Services (WDS) and their Norfolk, Virginia team.
Learn More
What do you love about your industry?
"Every day is different. And every problem presented, whether in the case working with Formula E or on the Greenland Telescope, is different as well. I don't like repetition. For me, the inputs have to be different."
What are your career goals?
"As I continue to expand my business acumen, I want to leverage all of my experiences. That means being involved in many segments from sales to special projects to management. I'm looking forward to growing with WDS."
Do you have a mentor? Tell me about him or her?
"Dale Young and John Morrow were my mentors. Dale has been my mentor since I started in Inside Sales. Even when I grew out of that position into my current role, he has always been there. He's approachable, and he taught me analytics and how to translate complex challenges into simple solutions. John has been a mentor throughout with direction in the higher level workings of a successful company. I am thankful for both of them for aiding in my professional development thus far and hopefully many more years to come."
What would you say to someone thinking of getting into your field?
"It's fast paced and demands your attention and time. It's not a clock in clock out job. You have to work until the project is complete. But there are so many rewards – you get to enjoy new experiences all of the time, which in this industry happens hourly!"
How would you describe the "Corporate Culture"?
"The culture at WDS is great. We have a vibrant group here. We work hard, but we have fun. It's remarkable how we as a team have fostered the ability to find impactful solutions and at the same time have fun while doing it. We all have one common goal and we are rewarded through our teamwork. It's important that we all have the same vision, and impressively, we do. We have a solid team - one team, one goal"
What do you do for fun?
"Outside of work, my wife and I enjoy our time together. As of November 2015, we have been married four years. We bought a house two years ago, so we are spending a lot of time working on that. I also enjoy any water activities, everything from fishing to hanging out on the beach. In the winter, I like to go snowboarding and I always enjoy listening to music."
Give us a fun fact or something your co-workers wouldn't know about you?
"I am a fountain of useless knowledge. You want me on your team for trivia night."
What is the secret to success for WDS?
"Our customers and our team. WDS attracts world-class customers and we do that through our best-in-class logistics team. I'm proud of my team at WDS. I have the easy job, the logistics coordinators are the ones that make us look good with a high level of dedication and integrity for customer service. They keep our customers coming back."
"Each person on the team has an integral part in bringing the WDS mission to life - to provide best-in-class logistics services that exceed the expectations of our customers."