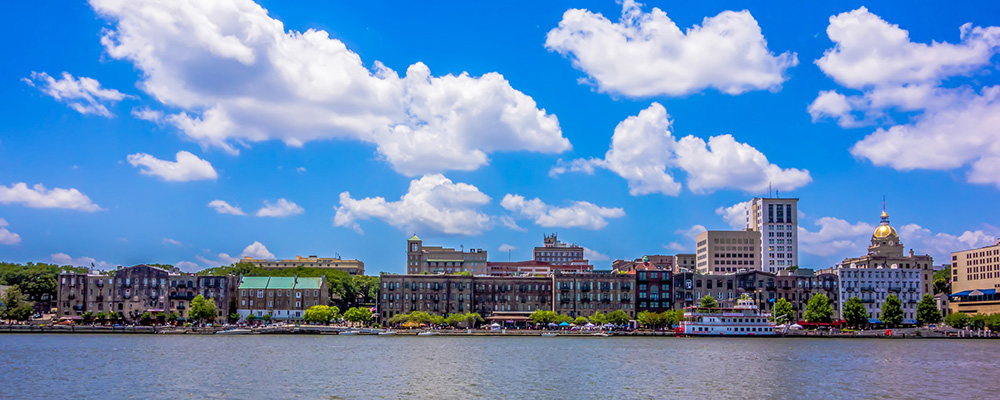 High Speed Crossdocking
5 Reasons to Choose Our 3PL Warehouse in Savannah, Georgia
As a third-party logistics provider, World Distribution Services has extensive experience within the industry meeting the needs of clients.
Our warehouse network features over 1 million square feet of modern warehouse space in 10 different markets, with our Savannah, Georgia logistics warehouses some of our most recent additions. These expansive facilities provide inventory management, order fulfillment, and distribution services for some of the nation's leading retailers and manufacturers.
Let's take a moment to look at the benefits of using our Savannah 3PL warehouse and how choosing WDS can help streamline your operations.
Savannah 3PL Warehouse Benefits
Some of the advantages of utilizing WDS for Savannah, Georgia warehousing and logistics include:
Expansive Warehousing Space and Specifications – Our Savannah 3PL warehouses feature a number of worthwhile aspects to help facilitate your shipping needs. These include 2 warehouse facilities encompassing a total of 530,000 sq. ft., 78 dock doors, a clear height of 32 feet, racking, and expansive trailer parking. Our first Savannah distribution center is 250,000 square feet and our second, 280,000 square foot facility is located right next door. Additionally, our sites are fully fenced, equipped with ESFR sprinklers and remotely monitored for burglar and fire, meaning you can be confident your products are safe in good hands.
A Prime Location – With this warehousing and logistics site located in Savannah, customers are able to receive all the benefits the city and region can provide. The Port of Savannah, which we are in close proximity to, is ideally located to facilitate the shipping needs of the Southeast, America's fastest growing region. As the region continues to expand, working with a 3PL warehouse that's local will become increasingly important in the future. Being the most westerly port on the Atlantic seaboard, Savannah is a very convenient entry point into the U.S. for cargo destined for major inland markets. Shippers can expect shorter transit times and greater efficiency, easily reaching 44% of U.S. consumers & manufacturers within 1-2 day drive.
The Dedication of the Georgia Ports Authority – Because of the recent growth of Savannah as an international shipping gateway and the increased economic development throughout the South, the Georgia Ports Authority has worked to expand the Port of Savannah to meet the upcoming demand that the area is soon to see - planning a 45% annual capacity expansion from 5.5 MTEUs per year to 8 MTEUs per year by 2028. Spanning 1,345 acres, the Port of Savannah is the largest single-terminal container facility of its kind in North America. The port boasts nearly 2 miles of uninterrupted berthing space, receives 36 weekly container ship calls, and has 36 container cranes with 8 additional cranes expected by 2028. This is one of the key reasons we chose to locate our new logistics warehouse in Savannah.
Part of a National Warehouse Network – Since our Savannah, Georgia 3PL warehouse is part of the greater World Distribution Services collective, customers are not only able to benefit from the Savannah location but are also able to utilize our network of 12 locations, covering regions such as the Midwest, East Coast, Gulf Coast, and West Coast. With these numerous logistics and warehousing locations at your disposal, you'll be able to significantly streamline operations through WDS.
Our Team's Years of Experience – We have 60 years' worth of collective experience from our family of companies, and our dedicated team is committed to offering knowledgeable, worthwhile solutions to meet specific client demands. When you work with World Distribution Services you gain more than a logistics and warehousing company; you gain a partner able to facilitate intelligent solutions.
Contact World Distribution Services Today
As you can see, selecting WDS from your options for Savannah, Georgia 3PL companies can provide your business with a host of benefits.
To learn more about all we can do for you, feel free to browse our website, or contact us today so we can get to work!