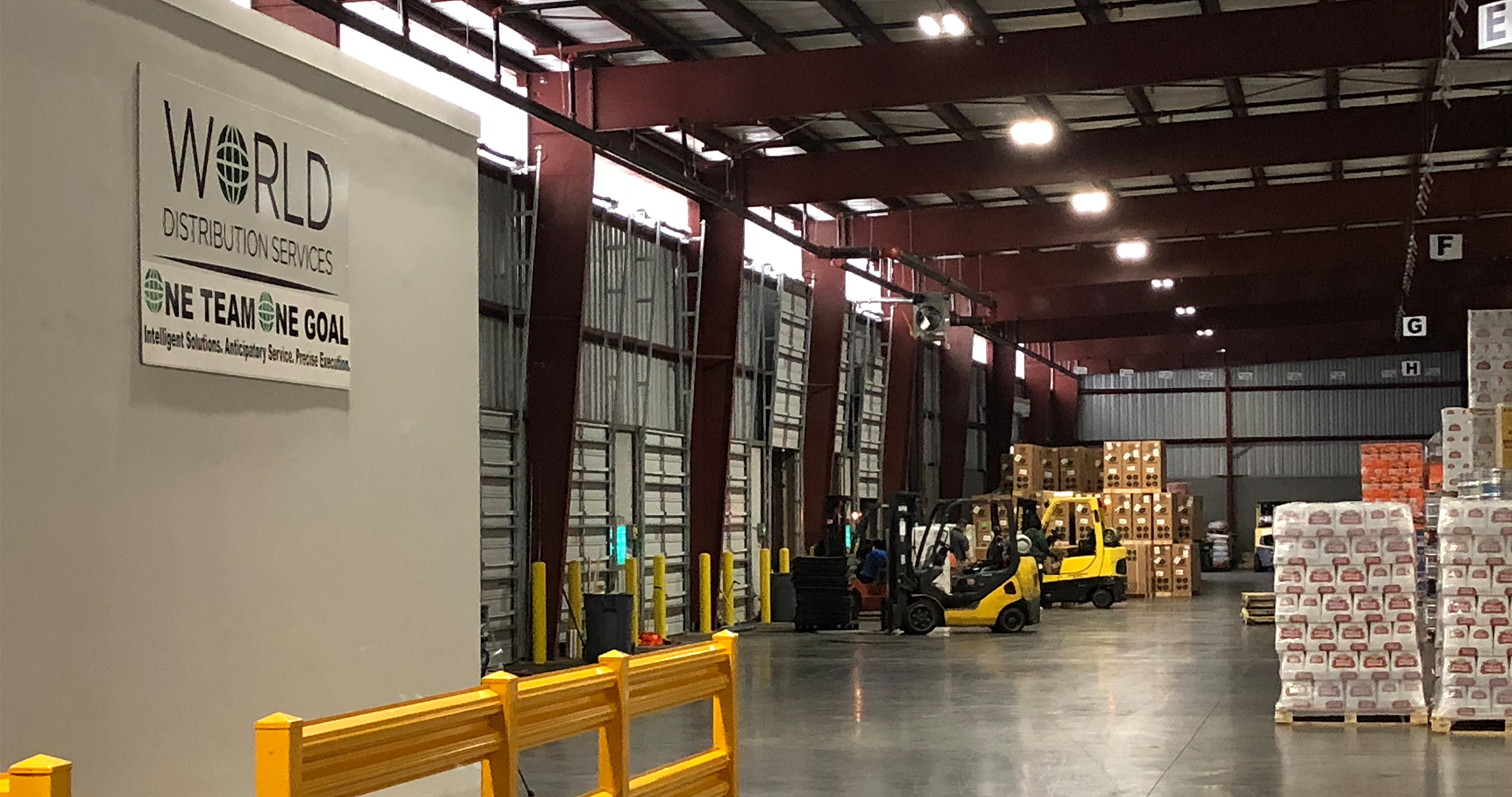 Press Releases
WDS Offers Expanded Services at Its Savannah Warehouse
In 2017, our Savannah warehouse relocated to a new 150,000-square-foot facility within five minutes of the Gateway of American Commerce, the Port of Savannah
Now in March 2018, we have unveiled a brand new, 100,000 sq. ft. addition, bringing the grand total to over 250,000 square feet of Class A warehousing space at our Savannah location.
Details About New Services and Additions to our Savannah, GA Distribution Center
Our expanded warehouse has enabled WDS to incorporate more features and services specifically for customers in areas such as food and beverage, retail apparel, automotive, machinery, and chemical industries.
Some new qualities and specifications of our new warehouse in Savannah include:
20 dock doors
Transloading and cross docking capabilities
Access from ground level and indoor loading
More security with new cameras and a fully-sprinkled facility
80 trailer spots and container storage capacity
Large yard and 20,000 lbs. lift capacity
FDA and USDA certified with a liquor permit
More than 30 locally dispatched owner operators
What Services Does Our Savannah Distribution Center Offer?
Our talented team of logistics experts are able to help your company exceed its goals and improve in various ways through providing the following services to the Savannah, GA area:
Heavy lifting – In need of out-of-gauge services? We can help. We are experts in exporting and importing all types of equipment. And WDS can ensure that our logistics coordinators will handle your equipment with care.
Nationwide transportation – With precision and urgency, our experienced transportation team can provide a fleet of delivery trucks of many types to locations all over the United States.
Warehousing – From wrapping to labeling to inventory and repackaging, with our intuitive technology we can focus on automating various processes to make sure your needs and goals are met.
Cross docking – High speed cross docking can help increase the efficiency in your supply chain efforts by helping to speed up the process of getting your products out to their respective markets. With cross docking, you are able to improve customer service, lower inventory costs, and reduce lead times for delivery.
Contact Our Savannah Warehouse Today
Interested in utilizing services at our Savannah location to help your company become more efficient? Contact us today.
About World Distribution Services
With our mission to provide "Best in Class Logistics Services" to exceed the expectations of our customers, the staff in our headquarters in Cleveland, OH work hard to ensure that World Distribution Services is a leading provider of creative logistics solutions.
We are the leading experts in areas such as nationwide and local transportation services, distribution services, domestic and international warehousing, CFS, and heavy lifting and out-of-gauge services.
Learn More About Our Distribution Center in Savannah, GA and WDS on our Blog!
We frequently update our blog with posts about industry news, updates within the company, and much more. Check out a few of our recent articles: