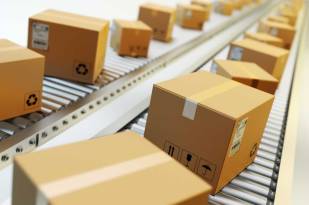 Services
5 Reasons Why Companies Are Outsourcing Their Kitting Services – And How You Can as Well
Kitting is an offering included in most warehousing services and can help your business in a number of ways. Keep on reading to learn what kitting is and why you should consider outsourcing.
1. The Kitting Process Allows Your Business to Focus on More Important Matters
When you are able to outsource fulfillment services, you can focus on more important matters of business, such as making more quality products! Whether you want to start a new product line or are attempting to grow your new business, outsourcing kitting and fulfillment services can give you the bandwidth your company needs to have time to focus on other sectors of business.
2. It Can Save You Overhead Costs
Since kitting services are performed on a per-unit basis, you are able to budget accordingly by knowing exactly how much you will spend each year. You can also have the benefit of saving money internally on all the equipment and needed aspects to run kitting in your own warehouse.
Working with kitting companies can also save you money by returning valuable space in your facility, letting you expand your operations in a variety of ways.
3. You Don't Need to Hire an In-House Staff
Kitting and fulfillment services can result in some time-consuming work, and if you are a new or growing business, you will need as much of your staff as possible working in other areas of your warehouse.
When you outsource your fulfillment services though, you can reduce time used by staff that would need to log usage, search inventory, and pull parts.
4. It Can Adjust to an Influx of Work
Do you experience a busy season where you have an increased demand for your services? Kitting warehouses are experienced and trained to handle a range of product flows, so when you reach your most stressful time of year, you can have the peace of mind knowing that your kitting services are being taken care of, letting you focus on more important matters.
And you don't need to worry about the quality of work performed when your product amount changes – kitting companies hire and train experts in the industry who understand that even if the quantity changes, the quality shouldn't.
5. It Can Reduce Shipping Mistakes
Alongside being experienced and skilled with varying levels of demand, kitting professionals are also masters of shipping and handling as well. Since most kitting and fulfillment services are a subset of warehousing and transportation companies, their experts will have a set process in place to ensure that your goods are shipped to the correct location, on time, and with extra care.
Not to mention, at some kitting warehouses you have the ability to customize your packaging so it can meet the standards of your sizing, weight, and even aesthetic.
Let WDS Be Your Choice for Kitting Services in the United States
World Distribution Services would be happy to be your chosen kitting warehouse. We have a network of warehouses across the U.S. and are certain you can find one near you to get the job done!
You can learn more about all of our specific locations on the pages linked above, or check out some great blog posts highlighting our services offered at these locations:
Kitting Services and More Offered by WDS
We can provide a range of services for your company alongside our fulfillment services, including:
Sub-assembly
Reworking
Repackaging
Quality control
Pick, pack & ship
Palletizing
Labeling
Devanning
Who Is WDS?
We are a leading provider of warehouse logistics solutions and have been helping businesses solve their tough logistics challenges for many years.
Our mission is to provide "Best in Class Logistics Services" backed by superior customer service. And our goal is to create intelligent solutions, with anticipatory service and precise execution.
Our strategic network of warehouses and distribution facilities reach across the U.S. As we continue to grow and face new challenges, we're dedicated to continuing to satisfy our customers' kitting, transportation, and warehousing needs.
Check Out the Latest News from WDS
We regularly post industry news, service offers, company updates, and more on our blog. Check out some of our most recent posts for great insights:
Take Advantage of Our Kitting and Fulfillment Services Today
Are you ready to see what our experienced kitting company can offer for your growing business? Reach out today!